Login
Log in if you have an account
Dont have an account? Register
Styling Tips + Tricks
29 Jan 2019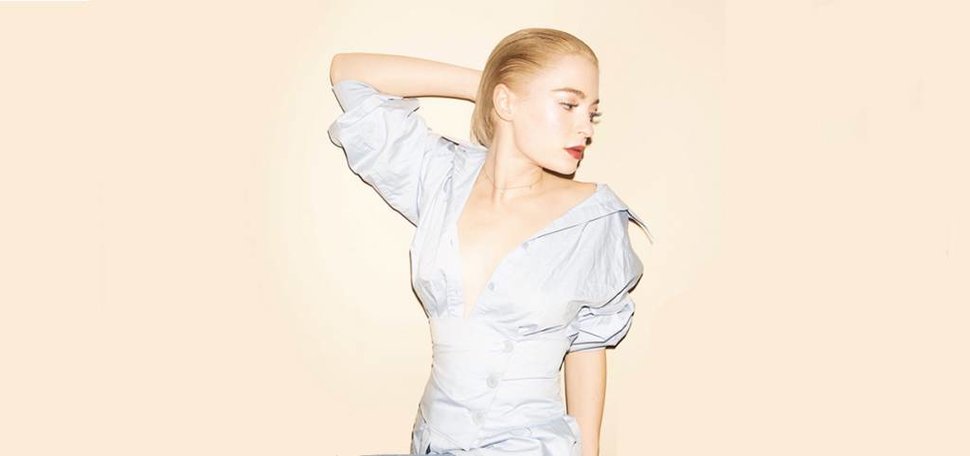 You know those fashion girls who somehow always look flawless? The ones who effortlessly sport skirts on the street, have mastered "messy chic," and wear baggy clothing that works? Their clothes always seem to fit perfectly, yet look like they were thrown on at a moment's notice. 
I'll tell you a secret. Before I began my journey in the fashion world, I envied this seemingly unachievable "cool girl" style. I now realize that those girls appear more intimidating than they are, and the unattainable bit turned out to be smoke and mirrors. These women posses 2 basic similarities: style knowledge, and confidence. Hopefully, you will have gained a little of both by the end of this. 
Every fashion girl has spent hours in her wardrobe pondering what to wear. You've been there, and I have too (the times seem infinite). I want the following advice to help you re-imagine your favorite pieces so you can wear them in a new way. 
Waist Flattering Tricks 
Belt your blazer at the smallest part of your waist

Sofia - Black     

Sofia - Burgundy   
   
Sofia - Limoncello                          
Front tuck a boxy or slouchy top for a better silhouette

 Ulla Johnson Medine Blouse 

Ulla Johnson Constance Blouse  

Ulla Johnson Audrey Blouse
Wear a high waisted silhouette with a straight leg - this shape pulls the eye away and down from the leg.

VEDA Eclipse Jean

Ulla Johnson Ellis Jean
Tuck a top into a voluminous, high waisted skirt.

Tibi Heavy Nylon Shirred Waistband Full Skirt
Leg Flattering Tricks
Make sure your ankle peeps out of your pant - if your legs are short, turn the hem over once, the thickness of your cuff depends on the length of your legs. (FOR DEMIN : NEVER turn your hem over more than once)

AMO Audrey Jean
Pop on a heel to elongate the leg. 

Rag & Bone Ellis Sandal

Rag & Bone Aslen Boot 
Don't Knock it 'Till you Try it 
Flatter arms by wearing tops with voluminous sleeves that taper in at the cuffs.

Ulla Johnson Briony Top

Tibi Mercer Knit Top

Ulla Johnson Philo Pullover
Give your favorite evening dress or skirt a cool daytime vibe by pairing it with tough sneakers [OMG...Golden Goose coming to The Fold soon!!!] or hiker boots (hikers).

Vince Ribbed Skirt

Rag & Bone Cannon Boot
If the sleeves on a garment feel too overwhelming, roll or push them up (minimum : expose wrists... maximum : roll/push up to elbows)

Mara Hoffman Helena Sweater

Marissa Webb Corrigan Jacket

 Ulla Johnson Pia Blouse
I love fashion because I hate rules... stay with me here. In fashion, any and all "rules" are encouraged to be broken. Wearing white shoes in the fall is a statement. Black + Navy was one of the most popular color combinations for winter 2018. Women are now encouraged to wear whatever they want, whenever they want. This applies to you, too. If you like something, and it makes you feel great, PLEASE summon the confidence to look in the mirror, say "I look good," and go out into the world to be the boss lady that you are. 
That "cool girl" is you, and she is me. We support each other, and we love each other.
Xx,
Aya