Login
Log in if you have an account
Dont have an account? Register
La Nonchalance
05 Nov 2018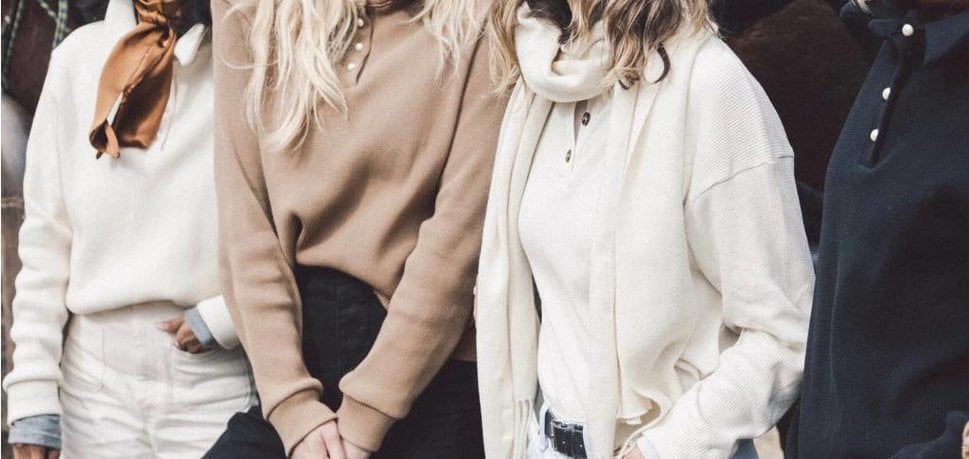 This July my husband and I traveled abroad to Paris. We stayed in Le Marais, because we wanted to be immersed in one of the most historic and trendy areas of Paris.
This being my second time to the city of love, our goal was to skip the typical tourist spots and instead find the most incredible food, wine, and architecture. We certainly found all of these things, but being a true #foldgirl, what inspired me the most was the street style and la nonchalance, or "effortlessness" that every woman seemed to exude.
Yes, we all know Parisian style is a thing, but for me to see it in person was so memorable because this style really speaks to me. I generally avoid clothing that feels too fussy or feminine and strive to feel effortless and elevated in everything I wear (much harder than it sounds!). But every woman I saw perfectly exuded this style with such confidence, and while their ensembles mainly consisted of basics, they managed to make them feel elegant and understated.
Since that trip, I have tried to use this filter for all of my purchases. You can see this for yourself by going to my style page.
How am I translating this for Fall? Layering on layering on layering! I am currently obsessed with Mara Hoffman's Fall color palette and mix + match separates as well as Donni's entire Fall 18 lineup! Donni is traditionally an accessory brand for us and almost every #foldgirl I know owns at least one Donni scrunchie or hair scarf, but their Fall apparel is SO good!
The tri-fleece pullover (shown below) and thermal pullover (shown above + coming soon...) will definitely be a part of my "effortless" Fall wardrobe. 
Shop these looks on our site and be on the lookout for more Donni Fall product on the site and in store in the next few weeks!