Login
Log in if you have an account
Dont have an account? Register
Extend Your Holiday
11 Nov 2018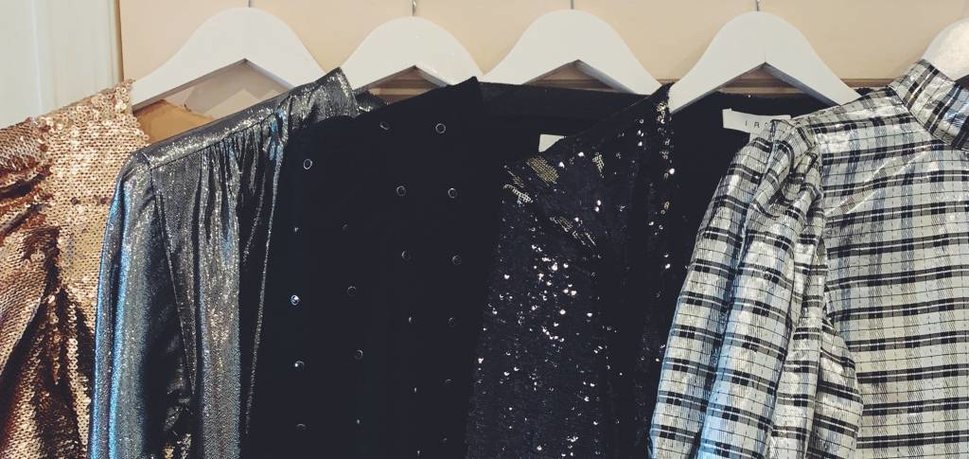 The holidays are right around the corner and we always get this question from our clients:
"When will I wear this again?"
When our clients are shopping for a holiday look that seems a bit pricey for just one occasion, our reply is:
"Wear it all year long!"
The key to this is versatile and creative styling... good thing that's what the #foldgirls are best at! 
Here are some winter staples that all #foldgirls should have in their closets:
Hand-knit sweater


A crisp, white cotton poplin shirt

Holiday pant

A tall leather boot


A core blazer
If you have all or even some of these staples, you could easily update some of your current pieces with a jewel-toned silk tank + matching silk trousers, a long skirt or dress that is pleated or has movement, a white or black tuxedo pant, anything that is bubble-gum pink or a dark shade of bordeaux, or a piece that has some sequins, metallic, or lurex.
Here are a few examples of what's available #inthefold:

Maiami Sweaters, Hand-knit in Berlin.




Tibi Holiday '18

Tibi Holiday '18

Tibi Holiday '18
You can extend these holiday pieces by combining them with your current closet staples. THINK IN LAYERS. Here are a few ways:
Pair a hand knit sweater over

a pleated dress or skirt and add the tall boot to finish the look. Bonus points if the boot "slouches" for an easier, laid-back effect.

Wear your cotton poplin shirt UNDER a dress for a cool update.

Put a jewel-toned cami under a sheer chunky sweater, showing off a little of the straps or lace (or for a sexier date look, wear over our favorite Fortnight lingerie) + pair with your high-waisted pants or jeans.

Throw a sequin jacket on after work, wearing it as a blazer over a serious look or with jeans and a t-shirt for a night out on the town.

Wear your cami and shirred pants, together or separate, on the weekend with a long cardigan or a hoodie for a jet-setting, leisure look.

Wear your long dresses and skirts with sneakers and a leather jacket, just as the NY fashion girls do while they grocery shop.
Stop #ITF for all your holiday needs!  We're looking forward to helping you. Not only are we great at styling, but all of us #foldgirls are fantastic gift-wrappers. Come in and make a holiday gift list for yourself and we'll even get the message to a Santa of our choice! 
xxoo,
#thefoldgirls