Login
Log in if you have an account
Dont have an account? Register
Buy Less. Choose Well. Make it Last.
01 Apr 2019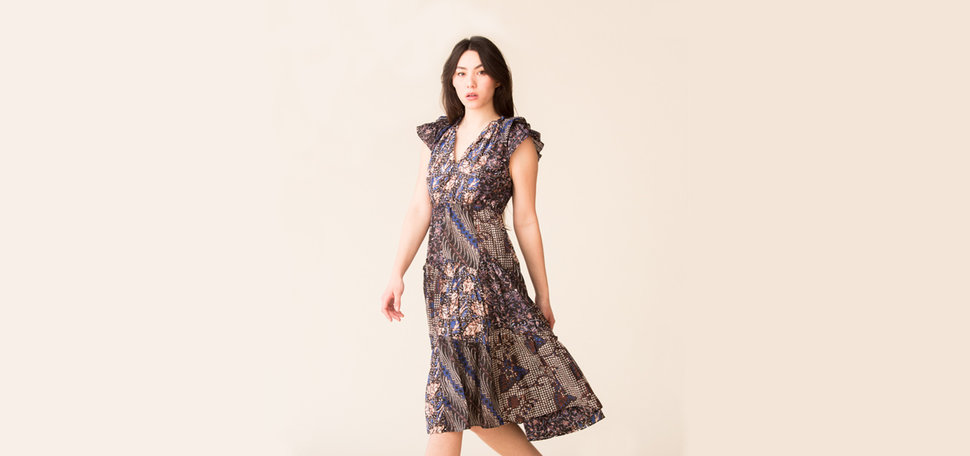 I am sad to say I am ending my journey at the Fold and taking on a new role outside of fashion.
I have loved every second of my time here, and am so grateful to have worked with contemporary designers that have such incredible talent and don't get a lot of exposure in our market.
But more than anything, I have loved meeting and working with so many amazing women in Omaha. Seeing customers find an item in the store that makes them feel beautiful and confident, something that you helped choose for the store, is truly the most rewarding feeling.
Over the last 3 years in the designer fashion industry, I have also gained an appreciation for slow fashion and quality over quantity. I have had exposure to designers like Tibi and Ulla Johnson and have seen firsthand the craftsmanship and love that goes into each collection. Every brand, every season tells a story, one that will trickle down to other retailers and influence the trends for that season. Buying a piece from one of these designers is supporting this story and while it is an investment, it is something you can feel proud to own and will last you many seasons to come. And this continues to become more important to me the older I get.
Every season I choose one or two items to invest in. This spring I purchased the Golden Goose Francy sneaker and I have literally worn at least 4 times a week since I purchased.
So comfortable.
So versatile. I am so in love.
I also have multiple summer weddings this year and when I saw this Ulla Johnson dress, I knew I needed it. It is so flattering and feels like a dream.
Some of my other current favorites:
ALC Jeter jumpsuit
I am a sucker for jumpsuits and this one is timeless.
Krewe Earhart mirrored sunnies (in store only)
All made by hand in New Orleans and they have a lifetime warranty.
Henne Organics Lip Balm
I have the clear balm, and the intrigue and bare lip tints. I prefer balms over lipstick and these are worth the investment. They make my lips feel so moisturized long after I have applied.   
I will miss all the beautiful customers and working with my incredible Fold team, but will forever be a #foldgirl!
XX,
Claire