Login
Log in if you have an account
Dont have an account? Register
Curiosity for the New
23 Feb 2019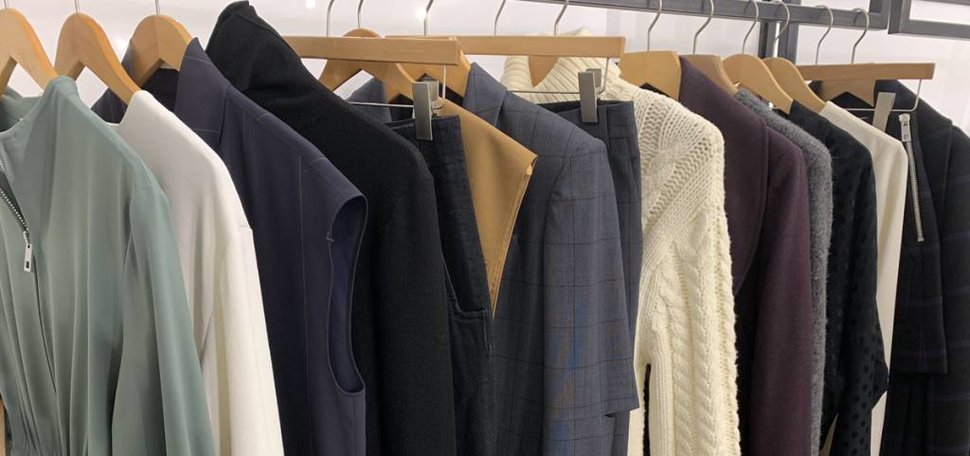 Hello, #foldgirls!
It's been a couple of weeks since we were in NYC for Fall 19 market. Now that we've had some time to reflect and finish up with our orders, we wanted to give you a look at what our process looks like from start to finish with one of our most important designers - Tibi. Follow along with us as we take you through a show day…
Sunday, February 10th
10 - 12 AM: Get ready at the hotel  + hop in our uber.
On Natalie -Tibi tube yarn sweater, nylon shirred waistband skirt, and mesh pumps (they're past season, but a similar style is coming to The Fold this April!)
On Claire - Tibi drape twill midi wrap dress
12 PM: Brunch at The Smith to fuel up for the day!
1:50 PM: Arrive at the show in Chelsea, and make our way to our seats. There are SO many influencers and important players in the fashion industry here. Spotted:: Olivia Palermo, Man Repeller, and the Fashion Guitar to name a few.
Reading the Tibi team's inspiration for the collection-
"Every season starts with the itch for something new borne out of a desire to shake things up, look at the past through a new lens, and move forward. When heritage is mixed with experimentation, it makes things modern - it helps address our curiosity for the new whilst not losing sight of ourselves."  
We always try to go live on Instagram so you can watch the runway show with us! 
Tibi is known for exploring details in a new evolved way, and this season was no exception. We noticed turtlenecks with a cut out for a hair tuck, big chunky sweaters with an open back + band detail, and menswear blazers with elbow slits to expose a touch of skin or a layer beneath.
Quickly caught up with our Tibi consultant + honorary #foldgirl Emmy after the show!
The rest of the day was spent at other market appointments, but we were looking forward to seeing the collection in person the next day...
4-7 PM (the next day): Arrive at the Tibi showroom in the financial district for our appointment.
First thing's first : we revisit the runway looks and discuss our favorites with Emmy.
We then walk through the collection piece by piece. There are over 250 items in the collection with many fabrications unique to Tibi, like their Bond Stretch Knit and Savanna Crepe.
We start to pull pieces in the first walk through that we want to see on models.
We then see looks on models. This is a very important part of the process because this gives us an idea of how the pieces will translate off the runway in store.
Amy Smilovic, Tibi's Founder + Creative Director, stops by to discuss the collection and our reaction to the show + collection.
Once we've gone through the collection, we work through the pull and edit down to the requisite budget that Claire has determined before market.
We take our pull from about 50 of our favorites…..
...Down to our final 15 pieces that will make up the Fall 19 collection in The Fold!
After market, we will size our order and make any final adjustments needed + submit our orders into the system. Expect to see this in store by the end of August 2019!
We hope this gives you a little insight into what it's like to buy for a season with one of our favorite lines! 
xo,
Natalie + Claire