Posted on
By Aya Zacharias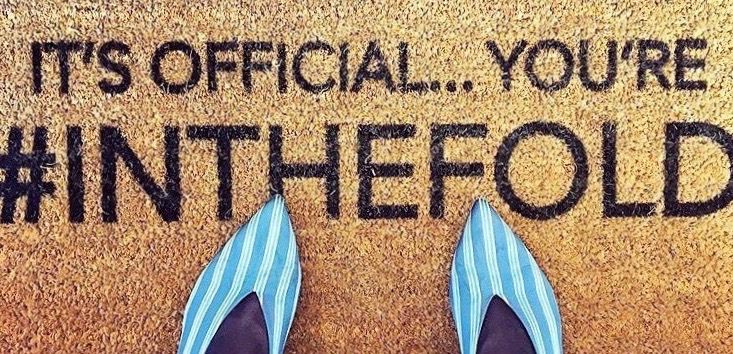 A tribute to the women of The Fold.
Hi #FoldGirls !

We Love You! Thank you for your continued support + amazing energy always!

Xx,

Your Fold Family

 

Candace of Lovestruck being gorgeous in AMO

Boots : Rag & Bone
Sweater : Replica Los Angeles

Shoes : Ulla Johnson
Erin reporting for the Huskers! 



Aya at the shop in Donni Pants + Chiquita

Katie, owner of Hank & Ax, celebrating in Ganni

Kayla making birthday wishes in Ganni

Tiana twirling in Ganni while on vacation

Tiana channels her inner fashionista by wearing a Ganni wrap dress as a duster

Jen in a Janessa Leone Hat

Katy cheering on the Huskers in Le Specs

Alycia giving us big Marianne Theodorsen vibes in Le Specs

Sarah of Hello Holiday splashing with precious Hugo in Mara Hoffman 

Tara = MAJOR heart eyes in Mara Hoffman

Laurie of Laurie and Charles Photographs studying a print in Mara Hoffman

Amber rocking her brand new baby bump in a brand new Marissa Webb leather jacket

Dale, LA based fashion writer, in RE/DONE denim + a VEDA leather jacket

Kayla posing in RE/DONE denim

Kelsey of Hank & Ax in the coveted Vagabond Zoe

Ricky rocking Ganni in the city

Nicholle in Ulla Johnson dress while in Vegas

Katie looking sporty + sophisticated in Nili Lotan 

Our stunning owner Natalie in Tibi Dress, Tibi Blazer, + Rag & Bone Boots