Posted on
By Natalie Navis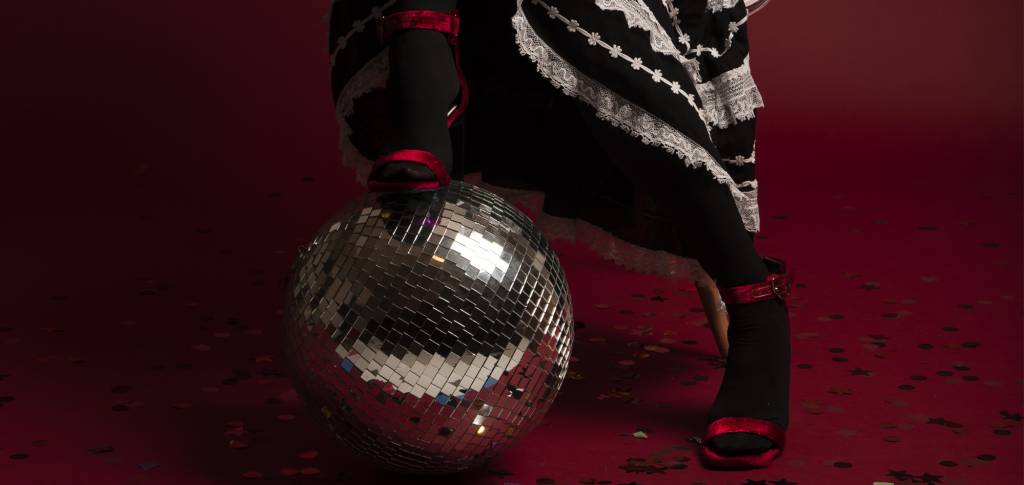 Natalie's Personal Wishlist
Hello my #foldgirls!
Have you ever walked through The Fold and created a mental wishlist of your favorite pieces? Now you can give that checklist to us to record so that when your potential Santa calls or walks in, we can let him/her know exactly what you're wishing for. Better yet, we can send this list to your prospective Santa, dropping a not-so-subtle hint of what you'd really like for Christmas. It makes their job so much easier, we promise.
To get you started, I'm sharing my personal wishlist with you... and all the potential Santas in my life :) One thing that I like to think about when creating my wishlist is what I will want to wear in the new year. Every item curated for you in the shop is intended to be a forever piece in your wardrobe, but there are certain items that stand the test of time more than others. I think it's important to focus on a mixture of fun items you want to buy now and wear now, mixed with investment pieces when creating a wishlist.
1. lingerie | undergarments are a necessity, and these beautiful bras are my go-to. i've eliminated all other bras from my wardrobe, and now stick to solely these. say goodbye to padding! whether you want underwire or not, these styles are perfect on every body.

Fortnight Ivy Classic Bra - Olive/Black

Fortnight Ivy Classic Cut-Out Slip - Black
2. a layering coat | i recently figured out that my wardrobe is missing a "layering coat." what do I mean? not a puffer for the arctic tundra, but a warm yet minimal wool coat that you can throw on [and leave on when indoors!] over a sweater without overheating. we have some gorgeous options in stunning hues other than black.
3. a really good pair of black jeans | once the weather turns to cold, i tend to choose to black denim over blue denim. we have stocked up on the best variety of black jeans - a tie ankle, a coated skinny, a weathered wash with side piping, and more... every iteration of black denim is #inthefold.

AMO Tie Ankle Jean - Black Magic

AMO High Rise Stix Crop - Washed Black

Re/Done Originals High Rise Ankle Crop - Black

L'Agence High Rise Margot Skinny - Black Coated

L'Agence High Rise Margot Skinny - Noir
4. the perfect basic cashmere sweater | i tend to focus on a lot on statement pieces, when the one thing I really need to stock up on is luxury basics. They serve as the basis for any wardrobe. my go-to brands for this category are ATM and Vince. these sweaters are wardrobe workhorses.

ATM Cashmere Cardigan - Charcoal
5. a cozy fleece with a vintage feel | when my friend and designer Alyssa Wasko of Donni released these tri-fleece pullovers, i knew we wouldn't be able to keep them in stock. so far i have yet to keep one for myself because of their popularity. no matter how many times i special order one, i end up selling it!

Donni Tri Fleece Sherpa Pullover - Camel/Tan/Mustard
6. a maiami sweater | these are the new "it sweater" of the season- a holiday wishlist is simply not complete without one of these hand knit mohair sweaters from berlin. "if heaven were a sweater" this would be it.
7. a holiday heel [that you'll pull out next year] | i have so many boots in my wardrobe, i realized what is missing is a gorgeous winter heel. not only are they perfect for NYE, they will also be the heel i'm going to pull out to style with tights + metallic socks + pair with dresses all winter. these stunners are so comfortable and sexy.
8. an everyday, meaningful necklace | i wear my constellation necklace everyday, layered with my other favorites. i love the significance of the my constellation necklace, + i feel the same way about the new alchemy necklace, which serves as a reminder to find balance + alignment among the stars + planets.

Thatch Constellation Necklace | Available in 12 Signs
9. a luxury small bag | when you go out for the evening, a small bag is all you need. it's perfect - just big enough to hold the essentials while still complimenting your look. previously, i underestimated the power of the small bag - it serves an accessory to your look, + creates a small pop of color or intricacy.

Ulla Johnson Sophie Mini Bucket

Clare V. Flat Clutch - Mustard

Clare V. Beaded Colorblock Clutch
10. a leather jacket to last a lifetime | when it comes to capsule wardrobes, or luxury basics, a black leather jacket is a necessity. once you find your perfect one, you don't need any others. VEDA is our #1 choice for leather jackets.
happy wishlist-making, #foldgirls!
xo natalie